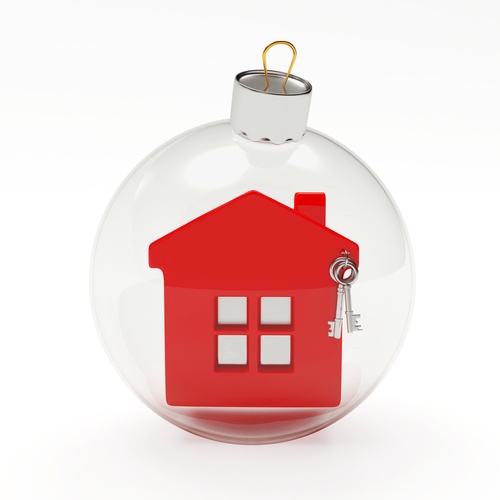 If you want to sell your McCall home, chances are you've been told that the end of the year is a terrible time to do it. You've likely heard two main reasons to back up this assertion. Those being the holidays are too stressful and there are no buyers this time of year.
Well, we're here to argue that this is no longer true in today's market. Selling during the holidays can present its own set of challenges.  However, it actually can be a great time to put your home up for sale. Here are five great reasons why.
There's less competition
During the holiday season, many homeowners decide to forgo any perceived hassle and take their homes off the market. This can be a great opportunity if you decide to sell your McCall home now. Fewer homes on the market means less competition for your home, which is especially good if there are many houses like yours in your community. If there are fewer homes for potential buyers to visit, you're more likely to get a better offer due to low inventory.
Buyers are motivated
The holidays are a busy time. Add into that a home search and it's easy to see how some people could be overwhelmed and simply opt out of their home search during the holiday season. If a buyer isn't restricted by an upcoming relocation, they can afford to take a little time off from their search. But there will be some buyers out there who need to find a home by a certain time. These types of buyers are a seller's dream, as they are particularly motivated. They're willing to set aside comfort and savings in order to expedite the buying process.
People are browsing during the Holidays
Since the holiday season generally brings vacation time for most people, it means they have extra time to devote to home searches, especially those conducted online. If your home is on the market, it will show up in online searches, giving many more potential buyers an opportunity to discover your listing.  McCall is a destination vacation town with hundred of visitors coming for the holidays.  When they are not skiing, snowmobiling, snowshoeing or ice skating, many of them are looking around for real estate.  If you have decided to sell your home in McCall, then your home will be known to those folks visiting for the holidays.
International buyers are increasing in number
More and more foreign homebuyers are becoming interested in the U.S. real estate market. These buyers don't often follow the same schedule or calendar as we do in the states. They may be using this time to do some serious house hunting.
Your home looks particularly nice
Even if you're in the process of selling, you probably still feel compelled to celebrate the holiday season by decking the halls. Don't fight that urge. Emotion plays a key factor in a buyer's decision-making process.  If your home looks especially lovely decorated for the holidays, that could work in your favor. Just be sure to keep the decorations tasteful.  Make sure they don't take away or hide any of your home's best features.
So there you have it. Don't let fear make you afraid to  sell your McCall home during the holiday season. Now is a great time to list.   Think how nice it will be to start the year with a sale under your belt!
McCall Real Estate Company (208) 634-2100